Building Constellations
for the improved Well-being
in Digital and Virtual Spaces
where Humans Live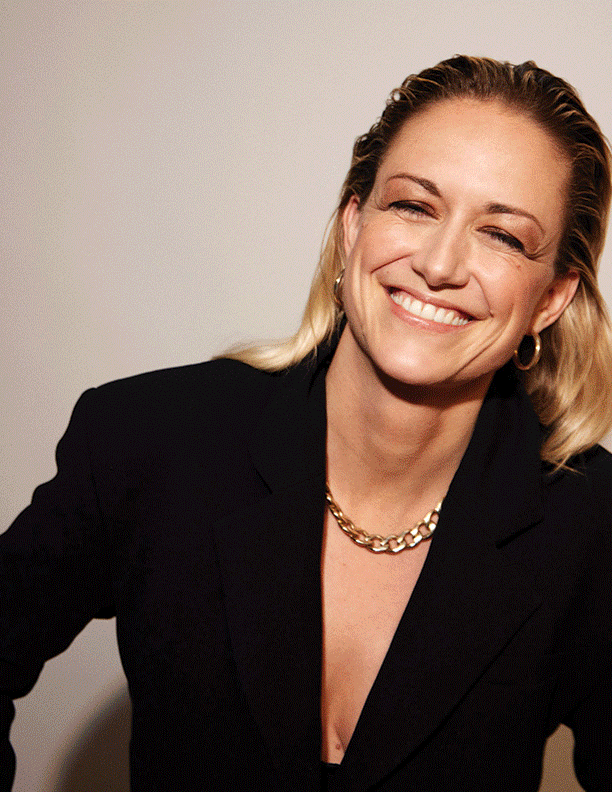 I am an award-winning, Swiss born / New York based, dual spatial designer and brand strategist with an accomplished background in branding and spatial installations - physical and virtual - with a strong focus on well-being.

I own a graduate degree in Design Management, and a AAS and MFA in Interior Design from Parsons, New York. My journey in design and culture started early on with event productions for music festivals and interior- and cultural-brands. For the next 7 years, I was developing global brand strategies, whilst my curiosity of how and why we are inhabiting spaces, extended my focus towards building meaningful stages and places for people to produce memories.

I am an educator at PARSONS where I teach Interior Design Studios and Inclusive Retail. BEING IN BED debuted for NYCxDesign in May 2023: An immersive experience and performance between the physical and virtual which meshed technology with tactility more critically and humanely. Mostly, to improve mental wellbeing, while considering the bed as the only place in the we call "home" in the near future.

I run my own studio and work at the intersection of art and spatial designs. I use design as a medium and speculation that fosters forward-thinking ideas of how we can improve everyday life. My designs are research-based and immersive. I investigate the historical, material and social forces that shape the discipline of design today and in the future with the goal to improve the sense of comfort, belonging and wellbeing. Whether designing for a client or developing self – initiated projects, the studio applies the same rigorous attention to context, processes and details.

My analytical nature translates into immersive, multisensorial visual outcomes, products and strategies tied to the experiential stories of spaces. Applied methods challenge the conventional approach to materials and structures, while I draw on my ongoing fascination with ephemeral interiors, fashion and wearable- or visually immersive technology, to advance her work and collaborations with industry and institutions and build environments that stir dialogue and moments to explore, play and reflect.