Curtain Call | Dreams woven into Space

New York, Westbeth Artist Housing / 2022

Just like the opening and closing of car windows blasting loud Hip Hop beats, and therewith altering the space of New York city's streets scape; How can fabrics woven into space alter the experience and its programming?
FABRICS ALTERING THE SPACE:
An exploration of how 5 types of different materiality of curtains can be woven into the vast space at Westbeth Artist Housing in Meatpaking district and offer a new, altered experience:
1. (closed) meditation space
2. (semi-open) art exhibition space,
3. (open) intimate music performance space.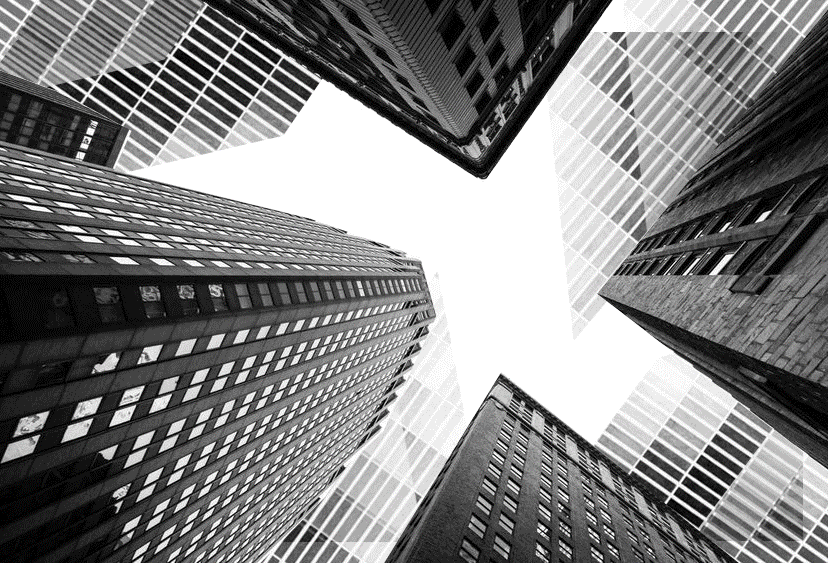 URBAN PHENOMENA:
CITY STREETS FUNCTION AS STAGE FOR SOUND EXPERIENCED IN DRIVING CARS.
Cars that blast hip hop, the streets and the beats, the veins and authenticity of New York.
An experience performed in a duality: Privately, within a driving capsule, that feels safe, home, self.Publicly as a temporary, disrupting sound, an urban phenomena that is connecting spatially and mentally. Passing by of temporary moments that enable one to catapult us into another sphere. Music triggers emotions, memories of different places and faces. The disrupting moments of sounds flowing through the streets like rivers

, trigger glitches of dreams and magical sparks, like clouds hit by the light. A futuristic feel, that lets us discover the imaginary within another sphere. A sphere that feels light, magical, safe and wants us to move and fly.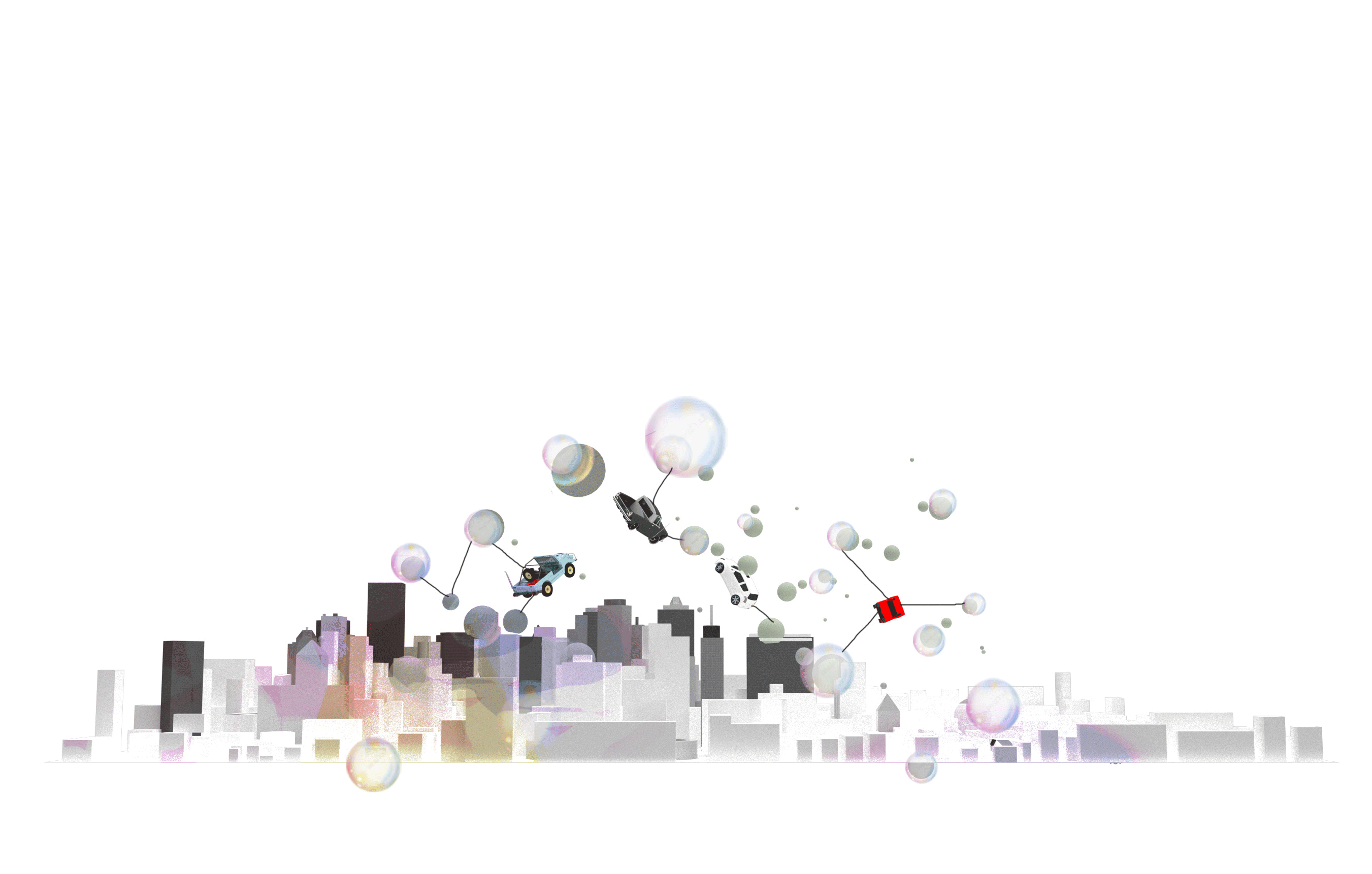 Through opening and closing mechanism of curtains woven throughout space, the site adapts from a communal open space for concerts, to semi-closed capsule moments that invite into the void; a meditative space, contemplative, intimate.
Speculative fiction in video installations on curtains and ceilings invite to other realms, also to be explored with layers of VR. Another, abstract projection of color, form and sound invites to the liminal.

Annabelle's aim: To occupy both physical and digital realms to highlight concerns of appearance and disappearance, identity and connection, permanence and evanesence. We naturally wonder "What is behind that curtain", this time, the curtains themselves tell stories. Dreams woven into structures. Programmed and conceptualized by me, executed as a community within the Westbeth artist housing project.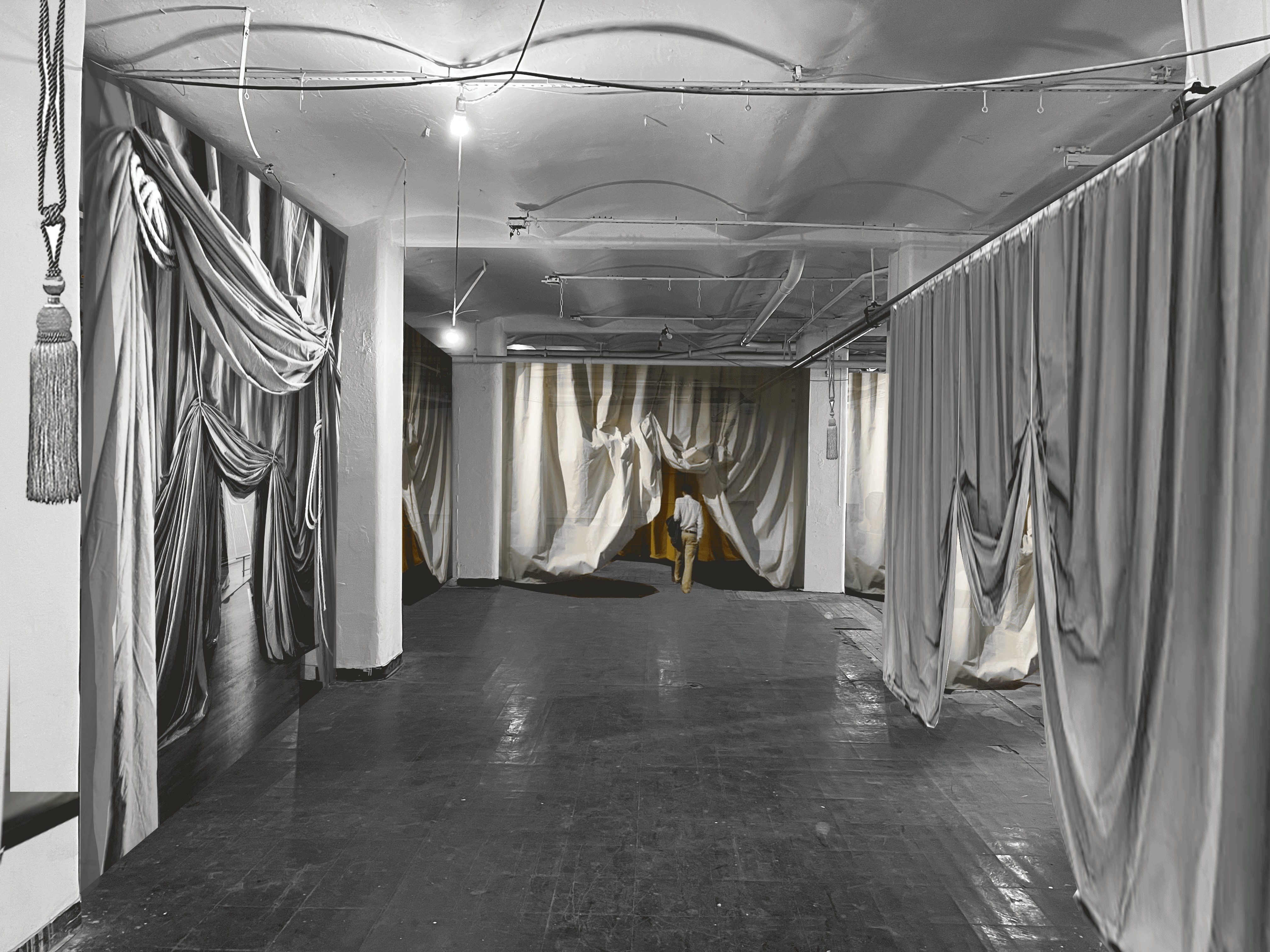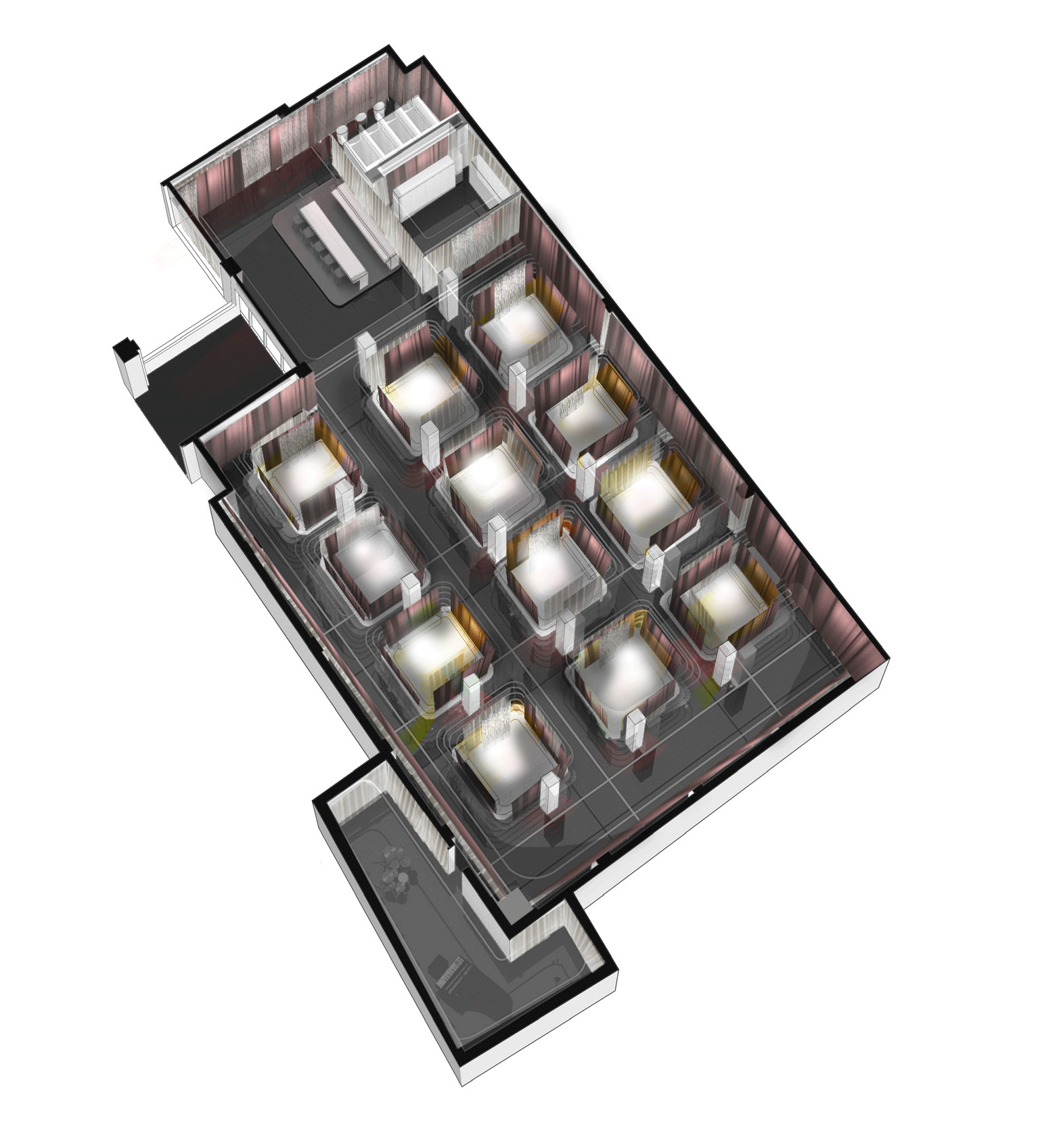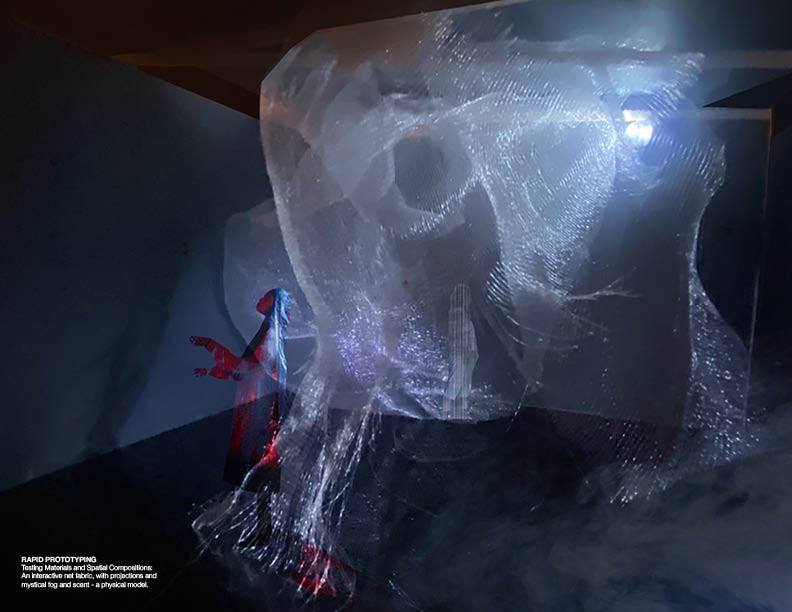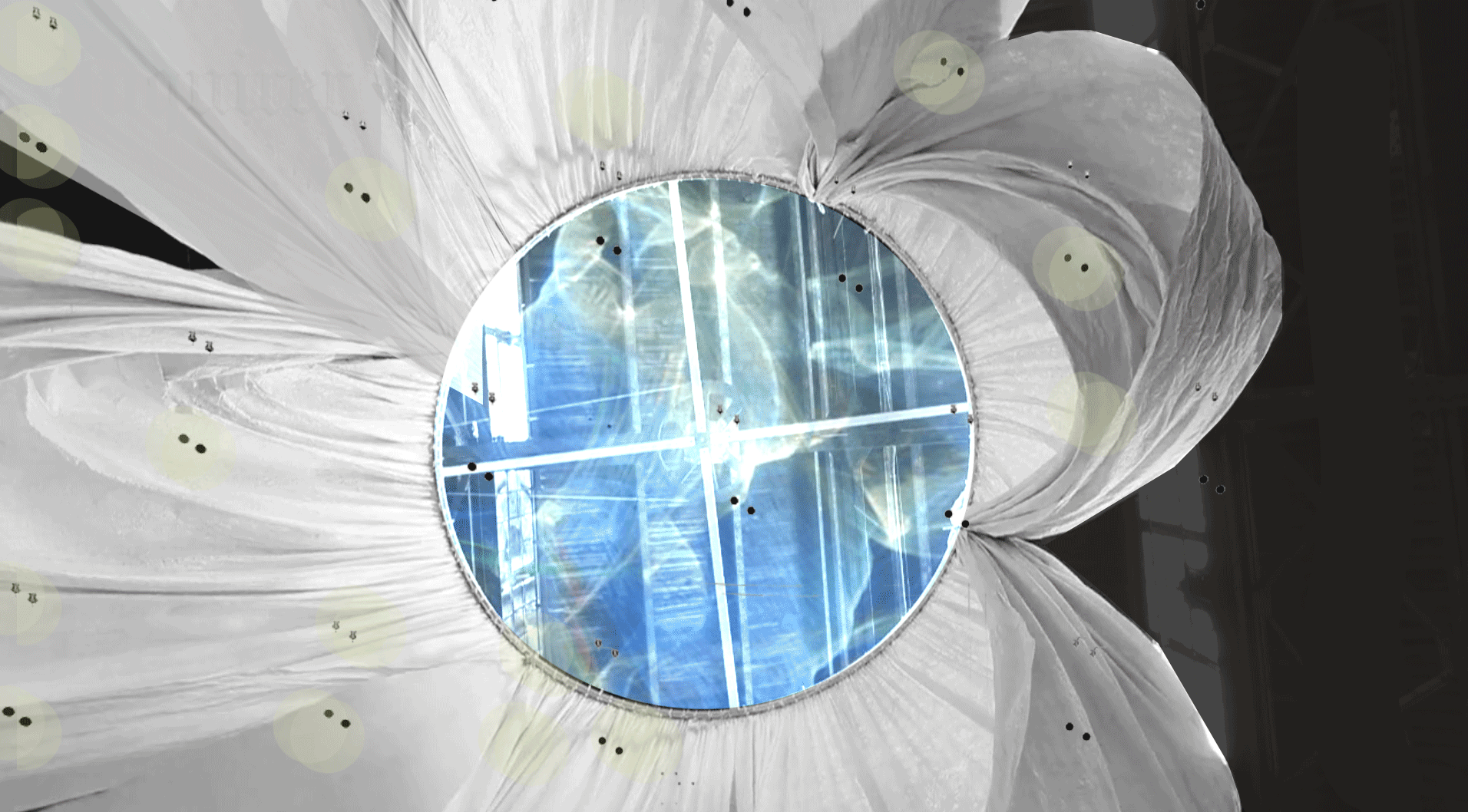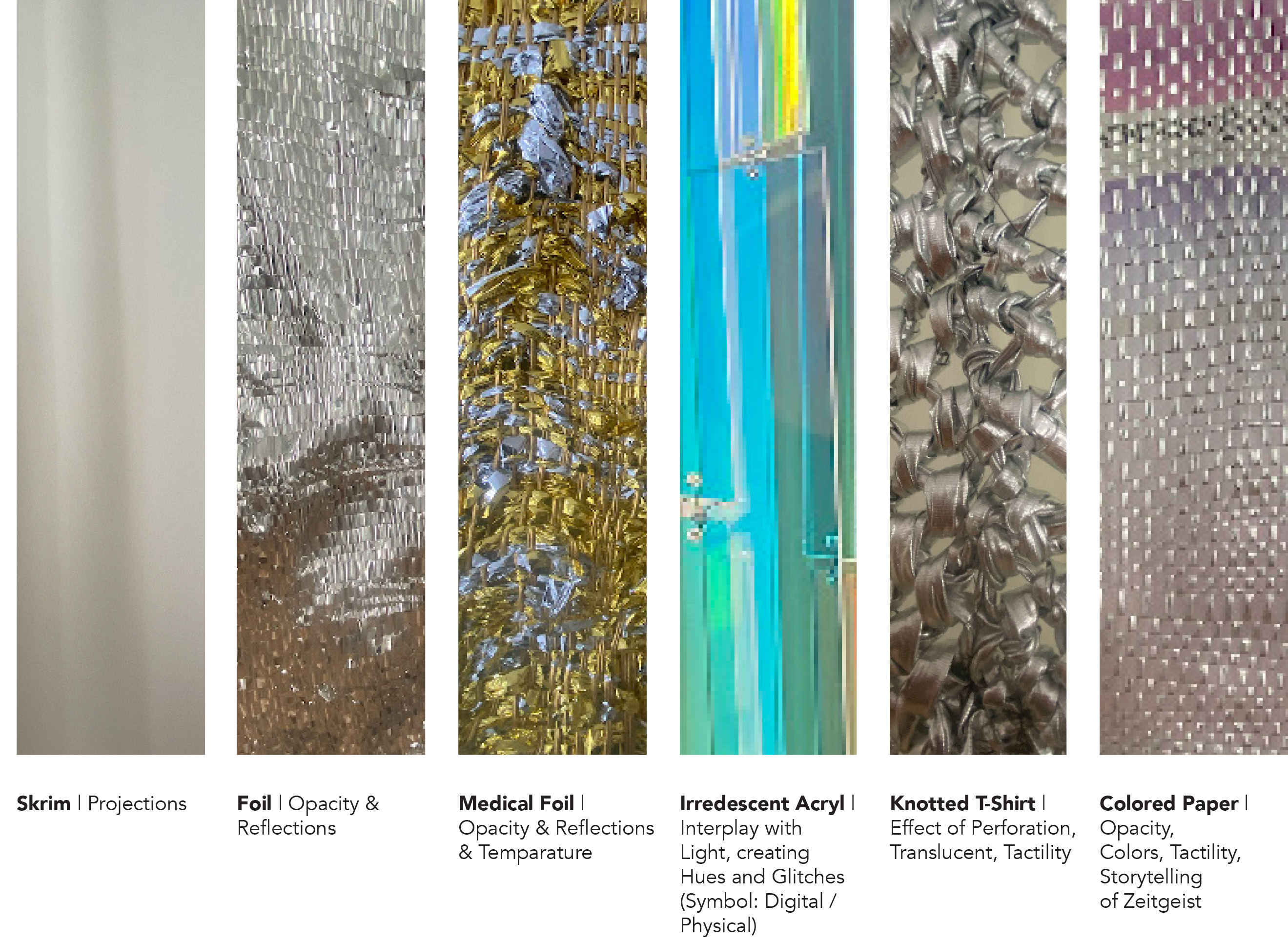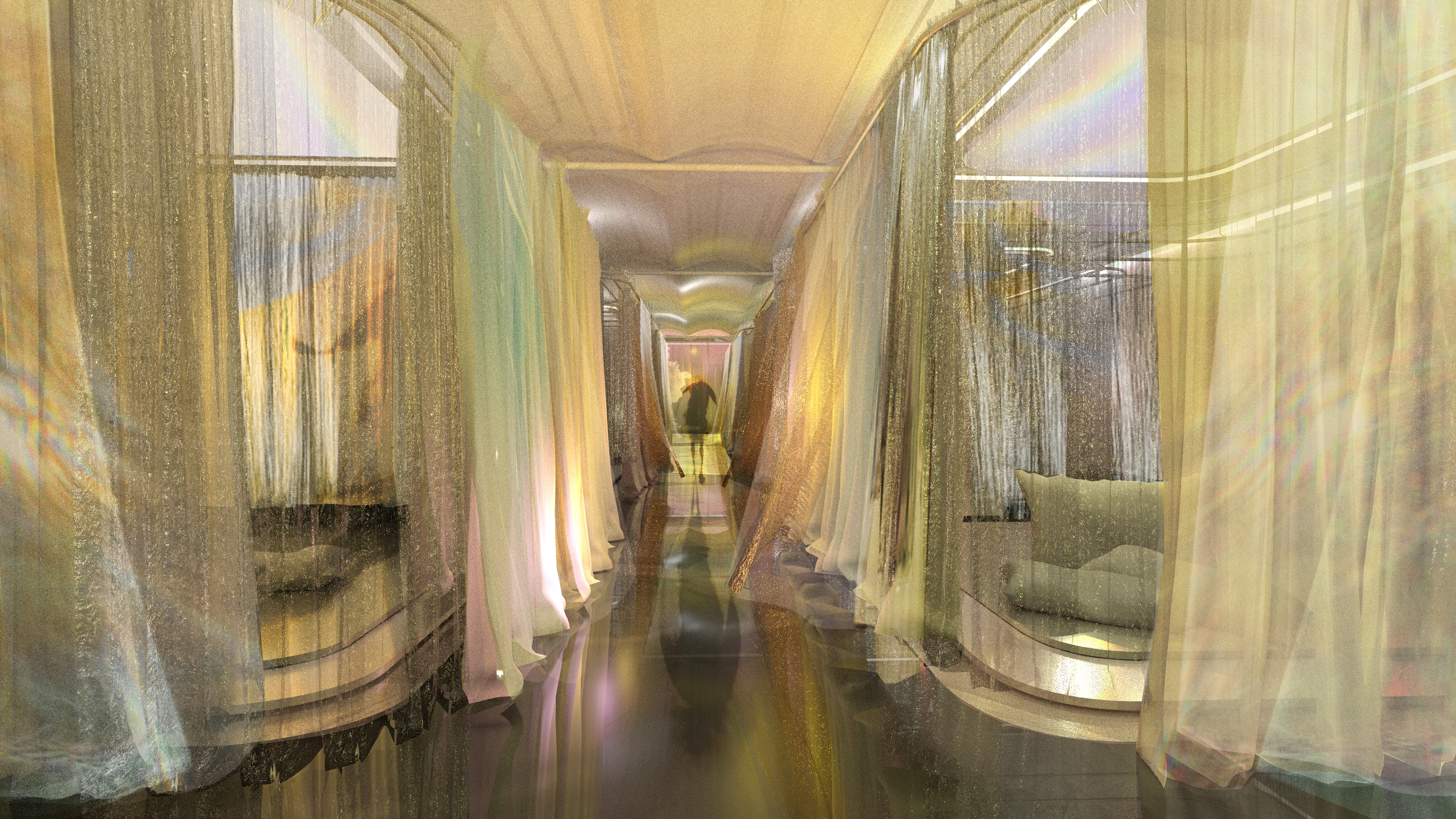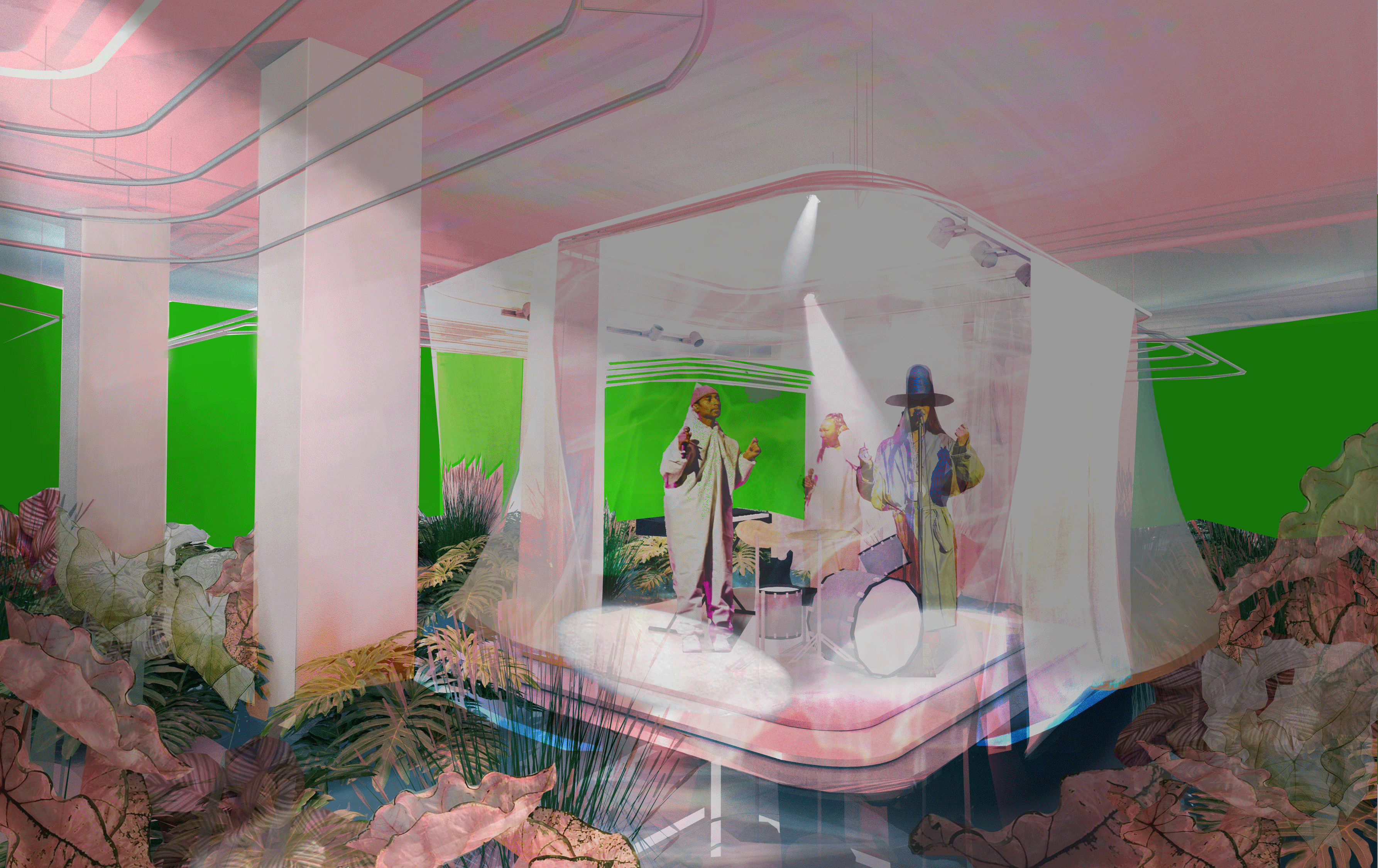 Date:
2022
Design and Concept
for Wesbeth Artist Housing
Category:
Things I imagine to build |
Cultural
Performance Space
Location:
Meatpaking District, New York, USA